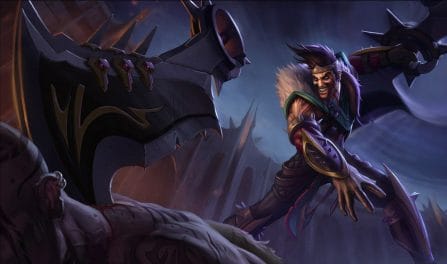 102,759 荣耀行刑官 Builds Analyzed
The most essential items to include in your Draven build include: Galeforce, Infinity Edge, Rapid Firecannon, and Essence Reaver. Moreover, like our rune advice, you can also find quality, dedicated, Draven item builds below for the particular enemy team comp you are facing in your current match. Those who included these items in their setups had a greater winrate than players who utilized other builds for Draven.
荣耀行刑官

Items to Defeat Focused Team Comps
强攻

凯旋

传说:欢欣

致命一击

无效化之法球

绝对专注
If you are trying to beat a mixed enemy team comp, you should strongly consider getting Draven the Press the Attack, Triumph, Legend: Alacrity, Coup de Grace, Nullifying Orb, and Absolute Focus runes. In recent games, he won the largest percentage of his matches when built with these runes. Yet, if you are trying to beat a different enemy team comp, such as an AD centric or a CC centric team, you should instead look a little down to see the best Draven runes to defeat your particular set of opponents.
荣耀行刑官

Runes to Beat Dedicated Enemy Teams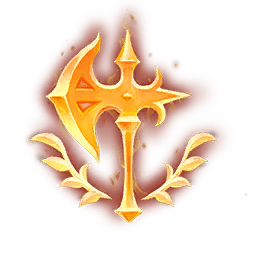 征服者
过量治疗

传说:欢欣

致命一击

绝对专注

风暴聚集
Our Draven builds result from our evaluation of 102,759 recently ranked Draven rounds. Only the best win rate Draven builds that are also commonly used are advised by us. Because we have so many matches in our data, we are very sure that we can show you the highest quality builds for Draven to help ensure you win your next game!
Additionally, Draven builds dedicated to a particular skill division can be displayed by selecting a different rank from the dropdown menu located above. The best Draven build shown will be specific to that tier's meta.