How to Delete Your League of Legends Account
Published: August 31, 2022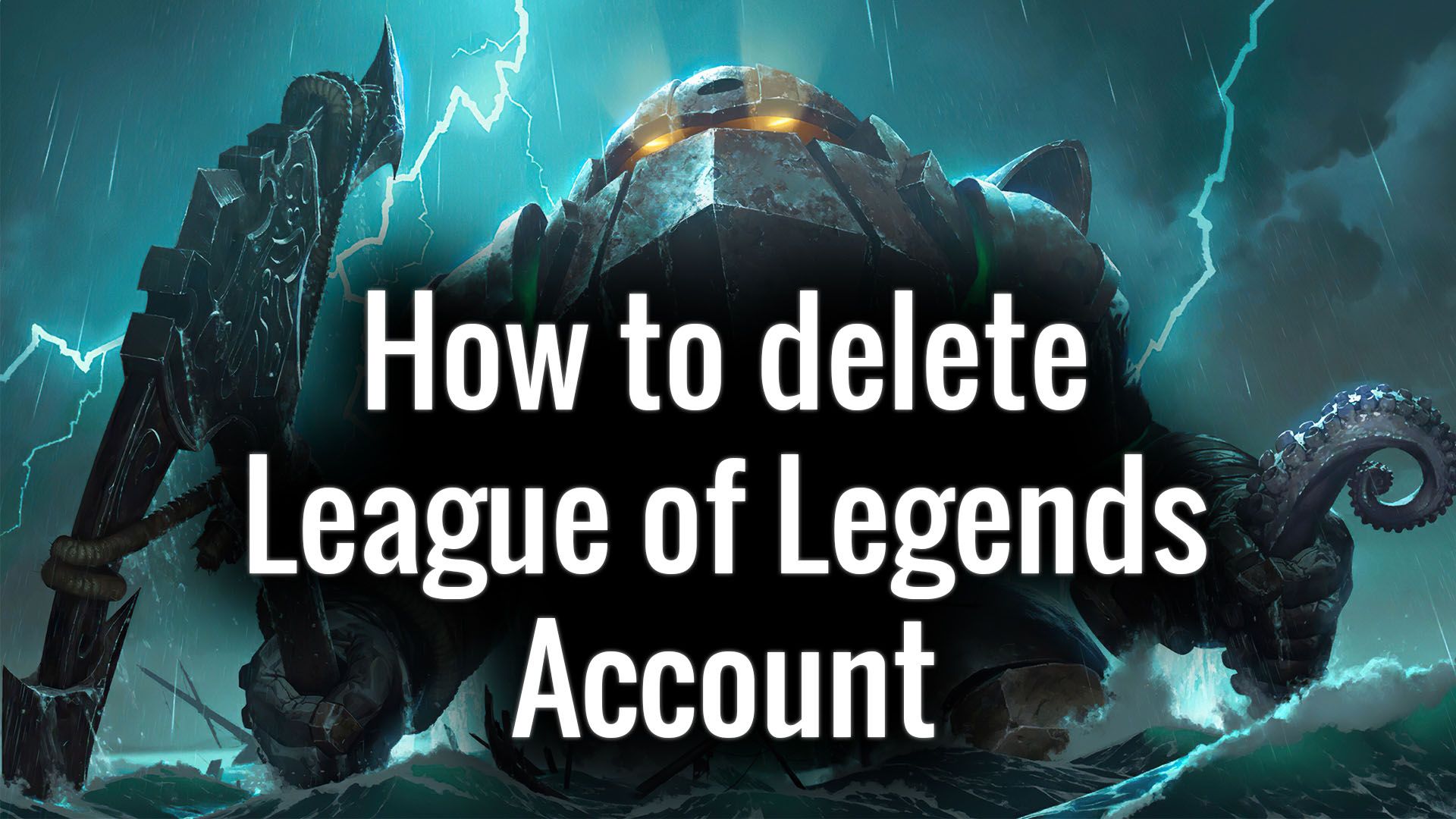 League of Legends has been around for quite some time now. More than 13 years, to be precise. That is a long time for a game to last. Even though the game itself is entirely different from when it first hit the servers, it still has the same principles, and the community keeps getting bigger every day.
Since the game is designed never to end, and to master it, you need a long time, with each match lasting between 15 minutes and an hour, sometimes even more. It's safe to say that you lose some valuable time while playing League of Legends.
Most of the community, especially teenagers, have that time on their hands, but as people get older, it becomes challenging to balance work and family lives with the game that takes that big chunk of one's time.
The time isn't the only reason why a person would want to opt for leaving the game altogether. The game itself has problems, like the toxic community in League of Legends and the repetitive gameplay. The problems don't stop there. League of Legends is notorious for being unbalanced and rigid with its meta, making even the calmest person in this world annoyed and frustrated at times. Don't get us wrong, we love League, but we can understand why it isn't for everyone.
We will not get into details about why you would want to delete your League of Legends account, but if you ever decide to take that leap, the least we can do is show you how to do it.
The easiest way to delete your League of Legends account is by clicking here. This will take you directly to the League of Legends website, the article about account deletion. There you will have all the instructions.
Once you are on the website, you will need to log in, and the process will begin. Simply follow the game's instructions, and you will delete your account in no time.
Bear in mind that you have 30 day grace period in which you can ask League of Legends to abort the process of deleting your account.
You can always submit a ticket if something doesn't work with the process to delete your LoL account outlined here.
Related Article: How to Log Out of League of Legends
The ticket should contain:
TICKET SUBJECT: Account Deletion
Account Name (what you sign into the League, VALORANT, Legends of Runeterra, etc. client with)
Summoner Name (if applicable)
The server you play on
Creation date of the account
The location that you registered the account from (City, Country)
The email address used to originally register your account
If you want to delete your League of Legends account and not just stop playing, we hope this simple guide has helped you learn how. Yet, if you are just temporarily frustrated by recent gameplay, you may want to take a pause instead of going all the way to deleting your LoL account.
That being said, if you want to walk away for good, you now know how. If instead, you'd like to get back into LoL and learn some more advanced tips and tricks, you may want to check out our guides on Tenacity and Lethality in League of Legends.
Images Courtesy of Riot Games.