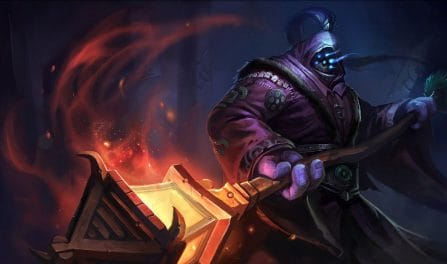 The Best Jax Runes, Items, and Advice to Dominate Your Competition
116,406 Jax Builds Analyzed
Best Items for Your

Jax

Build
The most critical items to include in your Jax build are: Trinity Force, Sterak's Gage, Randuin's Omen, and Titanic Hydra. Moreover, like our rune setups, you can also get quality, dedicated, Jax item builds below for the specific enemy team comp you are battling in your ongoing game. Those who included these pieces in their setups had a much higher win rate than those who went for other builds for Jax.
Jax

Items to Defeat Focused Team Comps
Best

Jax

Runes for Your Next Build

Conqueror

Triumph

Legend: Bloodline

Coup de Grace

Magical Footwear

Time Warp Tonic
If you are fighting a well-mixed enemy team composition, you should really consider grabbing him the Conqueror, Triumph, Legend: Bloodline, Coup de Grace, Magical Footwear, and Time Warp Tonic runes. In recent matches, he won the largest percentage of his rounds when using these runes. Yet, if you are fighting a more homogenous enemy team comp, such as an AD focused or a crowd control heavy team, you should instead look a little below to see the best Jax runes to defeat your particular enemy team.
Jax

Runes to Beat Dedicated Enemy Teams

Conqueror

Triumph

Legend: Tenacity

Coup de Grace

Sudden Impact

Ravenous Hunter
Guide to Playing with

Jax
You can use all of Jax's abilities when Counter Strike is active, make sure to time it correctly to dish out damage while making physical attacks against you miss.
Time Empower to hit an enemy on a third consecutive attack to combine with Grandmaster's Might's passive.
Jax's ultimate, Grandmaster's Might, has an active that provides bonus armor and magic resistance for 8 seconds. Use it immediately before a teamfight to have survivability during the engage,
We established our Jax build suggestions by examining 116,406 recently ranked LoL matches with him selected. We only recommend the best winrate Jax builds that have been built by ranked gamers enough times for us to suggest them. With so many rounds in our dataset, we are very confident in our recommended builds.
Additionally, Jax builds specific to a particular skill division can be seen by picking a different division from the dropdown menu located above. The recommended Jax build shown will be focused on that division's meta.