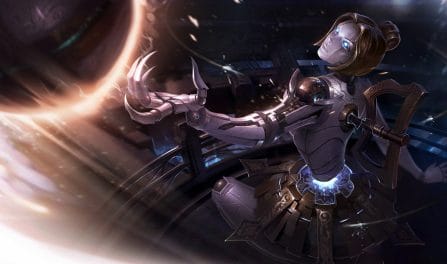 The Best Orianna Runes, Items, and Advice to Dominate Your Competition
40,208 Orianna Builds Analyzed
Best Items for Your

Orianna

Build
The best items to use in your Orianna build include: Everfrost, Seraph's Embrace, Rabadon's Deathcap, and Zhonya's Hourglass. Furthermore, similar to our rune advice, you can also find great, dedicated, Orianna item builds farther down for the particular enemy team comp you are battling in your ongoing game. Players who included these items in their kits had a much better winrate than those who worked towards other Orianna builds.
Orianna

Items to Defeat Focused Team Comps
Best

Orianna

Runes for Your Next Build

Summon Aery

Manaflow Band

Transcendence

Scorch

Bone Plating

Overgrowth
If you are playing a varied enemy team comp, you should strongly consider getting Orianna the Summon Aery, Manaflow Band, Transcendence, Scorch, Bone Plating, and Overgrowth runes. In recent matches, she won the largest fraction of her matches when equiped with these runes. Yet, if you are facing a more single focused enemy team comp, such as an AP centric or a crowd control heavy team, you should instead scrollbrowse below to use the best Orianna runes to defeat your particular combination of foes.
Orianna

Runes to Beat Dedicated Enemy Teams

Phase Rush

Manaflow Band

Transcendence

Scorch

Future's Market

Time Warp Tonic
Guide to Playing with

Orianna
Maximize the number of enemies you hit with your AoE abilities.
Protect provides a shield against enemy damage. Use it on your carry or initiator during teamfights.
We came up with our Orianna build recommendations by examining 40,208 recently ranked LoL rounds with her selected. We only recommend the best winrate Orianna builds that were built by ranked players enough times for us to reccomend them. With so many rounds in our dataset, we are very confident in our suggested builds.
Additionally, to view the best Orianna build from a different skill level, you can pick a different skill tier from the dropdown above. The ideal Orianna builds will update to reflect that division's meta.