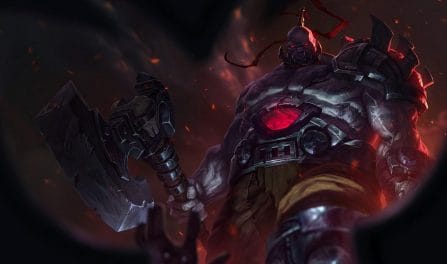 The Best Sion Runes, Items, and Advice to Dominate Your Competition
50,191 Sion Builds Analyzed
Best Items for Your

Sion

Build
The most important items to incorporate into your Sion build include: Sunfire Aegis, Spirit Visage, Hullbreaker, and Titanic Hydra. Yet, similar to our rune suggestions, you can also find great, dedicated, Sion item builds farther down for the specific enemy team comp you are battling in your current game. Players who included these items in their builds had a significantly better winrate than players who went for other builds for Sion.
Sion

Items to Defeat Focused Team Comps
Best

Sion

Runes for Your Next Build

Grasp of the Undying

Demolish

Bone Plating

Overgrowth

Legend: Tenacity

Presence of Mind
If you are fighting a mixed enemy team comp, you should really consider grabbing him the Grasp of the Undying, Demolish, Bone Plating, Overgrowth, Legend: Tenacity, and Presence of Mind runes. In recent matches, he won the greatest percentage of his matches when built with these runes. However, if you are battling a more homogenous enemy team composition, such as an AD focused or a CC centric team, you should instead look below to view the best Sion runes to defeat your particular combination of foes.
Sion

Runes to Beat Dedicated Enemy Teams

Grasp of the Undying

Shield Bash

Conditioning

Overgrowth

Cheap Shot

Ultimate Hunter
Guide to Playing with

Sion
Unstoppable Onslaught is a great way to initiate a teamfight as it deals damage and stuns multiple enemies, but you're restricted to a straight line so make sure you can land it.
You can also use Unstoppable Onslaught to ensure Sion escapes from unwinnable battles.
The best combo here is Roar of the Slayer to slow down an enemy, followed by Decimating Smash.
Our Sion builds come from our examination of 50,191 recently ranked Sion rounds. Only the top winrate Sion builds that are also in common use are advised by us. Since we have so many rounds in our database, we are absolutelysure that we can generate high quality builds for Sion to help you win your next round!
Additionally, to see Sion builds dedicated to a particular division, select a different division from the dropdown menu found above. If you change the selection, the best Sion build given will be based on that tier's meta.