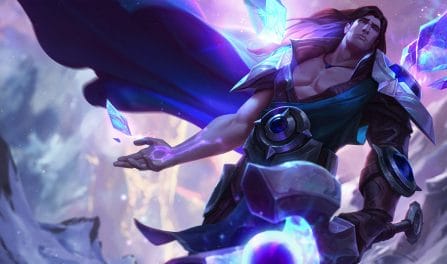 The Best Taric Runes, Items, and Advice to Dominate Your Competition
22,825 Taric Builds Analyzed
Best Items for Your

Taric

Build
The most essential items to include in your Taric build are: Shurelya's Battlesong, Zeke's Convergence, Thornmail, and Redemption. Yet, similar to our rune recommendations, you can also get quality, dedicated, Taric item builds below for the particular enemy team composition you are facing in your ongoing match. Players who added these items in their gear had a much better win rate than those who worked towards other Taric builds.
Taric

Items to Defeat Focused Team Comps
Best

Taric

Runes for Your Next Build

Guardian

Font of Life

Conditioning

Revitalize

Ghost Poro

Ultimate Hunter
If you are trying to beat a varied enemy team composition, you should strongly consider getting yourself the Guardian, Font of Life, Conditioning, Revitalize, Ghost Poro, and Ultimate Hunter runes. In recent games, he won the largest fraction of his matches when equiped with these runes. However, if you are battling a more single focused enemy team composition, such as an AP centric or a tank heavy team, you should instead look further down to use the best Taric runes to win your particular round.
Taric

Runes to Beat Dedicated Enemy Teams

Guardian

Shield Bash

Second Wind

Revitalize

Presence of Mind

Legend: Tenacity
Guide to Playing with

Taric
Taric is an incredibly strong support that can shift team fights by making all nearby teammates invulnerable with Cosmic Radiance.
Applying Bastion on one of your engage champions will help increase the reach of your stun.
Cast Bastion on one of your carries to make them more tanky; and then focus on keeping them alive by healing them with Starlight's Touch and Cosmic Radiance.
Our Taric builds come out of our evaluation of 22,825 recently ranked Taric games. Only the best winrate Taric builds that are also commonly used are recommended by us. Because we have so many rounds in our data, we are absolutelysure that we can provide the highest quality builds for Taric to help you win your next match!
Additionally, to view the top Taric build designed for a different skill rank, please choose a different skill tier from the dropdown menu above. The ideal Taric builds will change to characterize that skill level's meta.