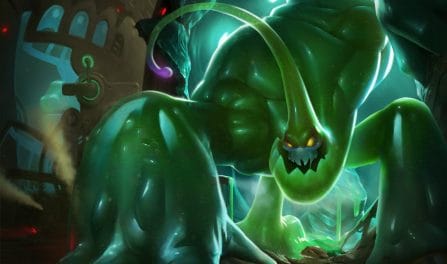 The Best Zac Runes, Items, and Advice to Dominate Your Competition
59,493 Zac Builds Analyzed
Best Items for Your

Zac

Build
The most critical items to incorporate into your Zac build include: Frostfire Gauntlet, Warmog's Armor, Zhonya's Hourglass, and Demonic Embrace. Furthermore, similar to our rune recommendations, you can also find quality, focused, Zac item builds below for the specific enemy team composition you are battling in your current match. Those who included these items in their gear had a higher winrate than those who used other Zac builds.
Zac

Items to Defeat Focused Team Comps
Best

Zac

Runes for Your Next Build

Dark Harvest

Cheap Shot

Eyeball Collection

Relentless Hunter

Legend: Tenacity

Last Stand
If you are battling a varied enemy team composition, you should really consider grabbing him the Dark Harvest, Cheap Shot, Eyeball Collection, Relentless Hunter, Legend: Tenacity, and Last Stand runes. In recent matches, he won the greatest percentage of his rounds when equiped with these runes. Yet, if you are playing a more homogenous enemy team comp, such as an AP heavy or a crowd control focused team, you should instead scrollbrowse a little down to find the best Zac runes to defeat your particular enemy team.
Zac

Runes to Beat Dedicated Enemy Teams

Aftershock

Font of Life

Conditioning

Revitalize

Nimbus Cloak

Transcendence
Guide to Playing with

Zac
As Zac, Elastic Slingshot can be used to disrupt enemy channeling spells.
Tower-dive with a team-mate to secure a kill; Cellular Division will make sure you can respawn.
Elastic Slingshot and Let's Bounce can seriously disrupt enemy team coordination.
We calculated our Zac build recommendations by analyzing 59,493 recently ranked League games with him selected. We only advise the highest winrate Zac builds that were built by ranked gamers enough times for us to advise them. With so many matches in our data, we are confident in our suggested builds.
Additionally, to view the best Zac build from a different skill division, please choose a different skill tier from the dropdown menu above. The calculated Zac builds will change to reflect that division's meta.