How Many Champions are in League of Legends?
Published: April 28, 2020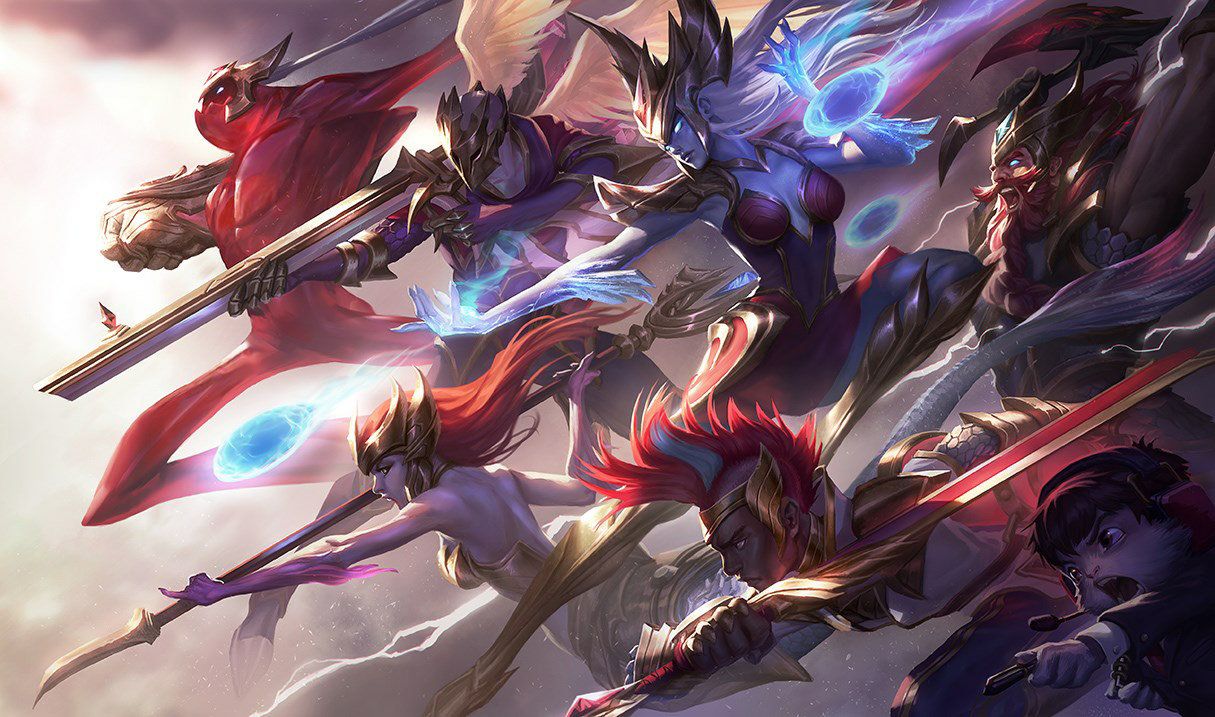 League of Legends is a complex and strategic multiplayer game. At the start of each game, players take turns selecting champions to command that round. There are many champions to choose from in League of Legends. They range from agile assassins to huge, fearless warriors and everything in between. You can even fight as a tree or as a shape-shifting dragon.
You may be wondering how many champions are in League of Legends. There are currently 158 champions in League of Legends right now. Not only are there a large number of champions, but there are also a large variety of heroes.
With two teams of 5 different champions, there are over 3.7 X 1021 total number of possible team-vs-team matchups. Furthermore, many of the champs in League of Legends can each play multiple positions and roles. It would take everyone on earth more than 20 million years of playing LoL non-stop in 30-minute games to try out every combination. There are far more champion matchups that have never been played than have ever been played or will ever be played! There are A LOT of LoL Champions already in the game, and Riot Games is always adding new and exciting champions to the mix.
Each champion has a unique look and feel. Broadly speaking, champions in League of Legends fall into one of five categories: 1) assassins, 2) brawlers, 3) tanks, 4) mages, and 5) marksmen. Within each of these classes, though, there is a lot of variety.
It is hard to classify each champion to exactly one category, so we'll be approximate here. Some champions are very versatile and can be played several ways. If you disagree with any particular categorization, that's fine.
We've tried our best to broadly categorize each based on what positions it most commonly plays and what items it is best suited to use. If you would like to dig deeper into the best way to build a specific champion, check out our champion builds. We publish them weekly using real summary data from the millions of LoL matches we mine each week. We help you find out which items and runes work best for which champions at each level and versus each different enemy team composition.
The goal of an assassin is to deal a tremendous amount of damage very quickly, ideally taking out the enemy team's best champions before retreating to safety.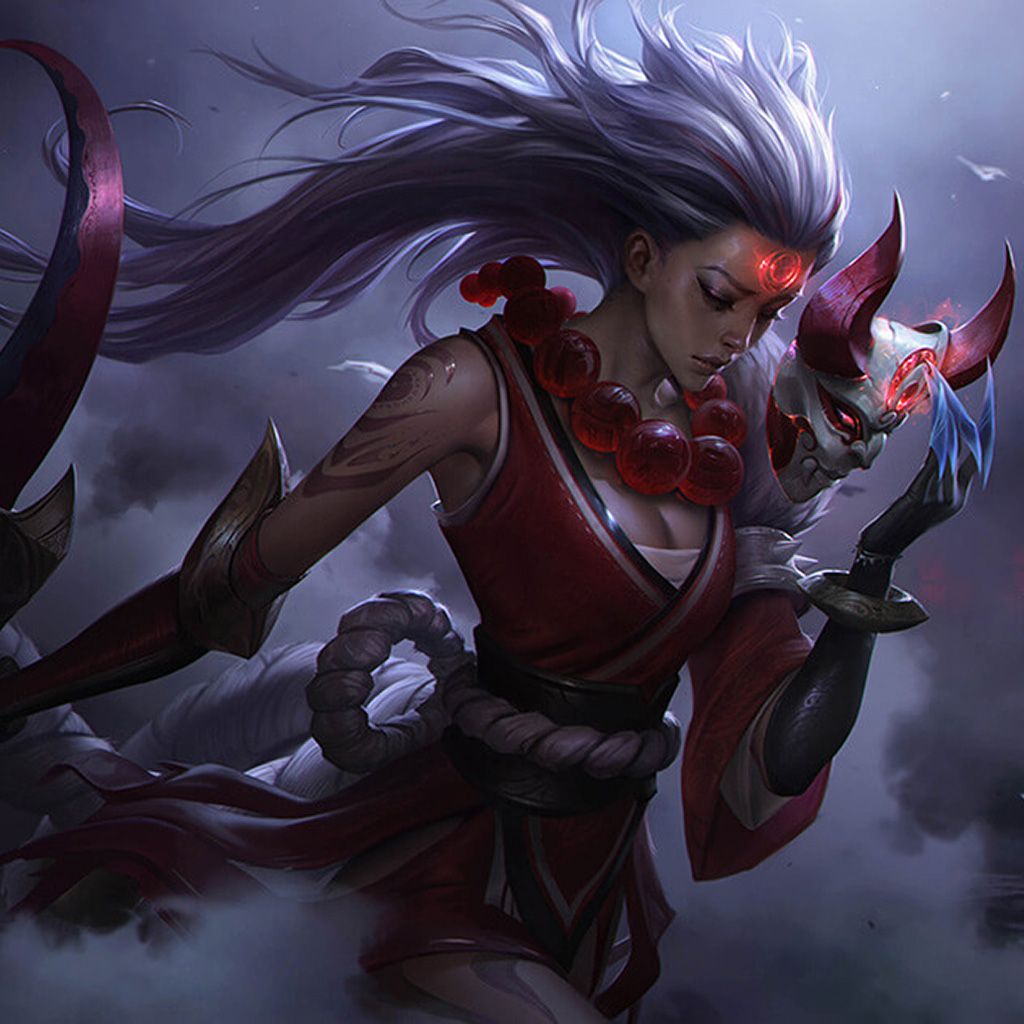 The goal of an assassin is to deal a tremendous amount of damage very quickly, ideally taking out the enemy team's best champions before retreating to safety.
There are 22 champions in League of Legends that are assassins. These range from the very obvious assassin Shaco (who disappears, jumps behind enemies, and stabs them) to the borderline assassin, Qiyana, who some may consider more of a mage. Assassins are the smallest champion category by the number of champions. However, each is very potent.
The full list of League of Legends champions that are assassins includes:
Akali
Diana
Elise
Evelynn
Fizz
Kassadin
Katarina
Kayn
Kha'Zix
LeBlanc
Lillia
Master Yi
Nidalee
Nocturne
Pyke
Qiyana
Quinn
Rengar
Shaco
Talon
Viego
Zed
There are 36 brawlers and fighters in LoL. These champions do considerable damage and are also able to take some damage without dying, unlike assassins, who are more often glass cannons. On brawlers and fighters, it is usually a good idea to build both damage dealing and defensive items. Here is the list of League of Legends champions that are brawlers and fighters:
Aatrox
Camille
Darius
Ekko
Fiora
Gangplank
Gnar
Gwen
Hecarim
Illaoi
Irelia
Jarvan IV
Jax
Jayce
Kled
Lee Sin
Nasus
Olaf
Pantheon
Rek'Sai
Renekton
Riven
Sett
Shyvana
Trundle
Tryndamere
Udyr
Urgot
Vi
Volibear
Warwick
Wukong
Xin Zhao
Yasuo
Yone
Yorick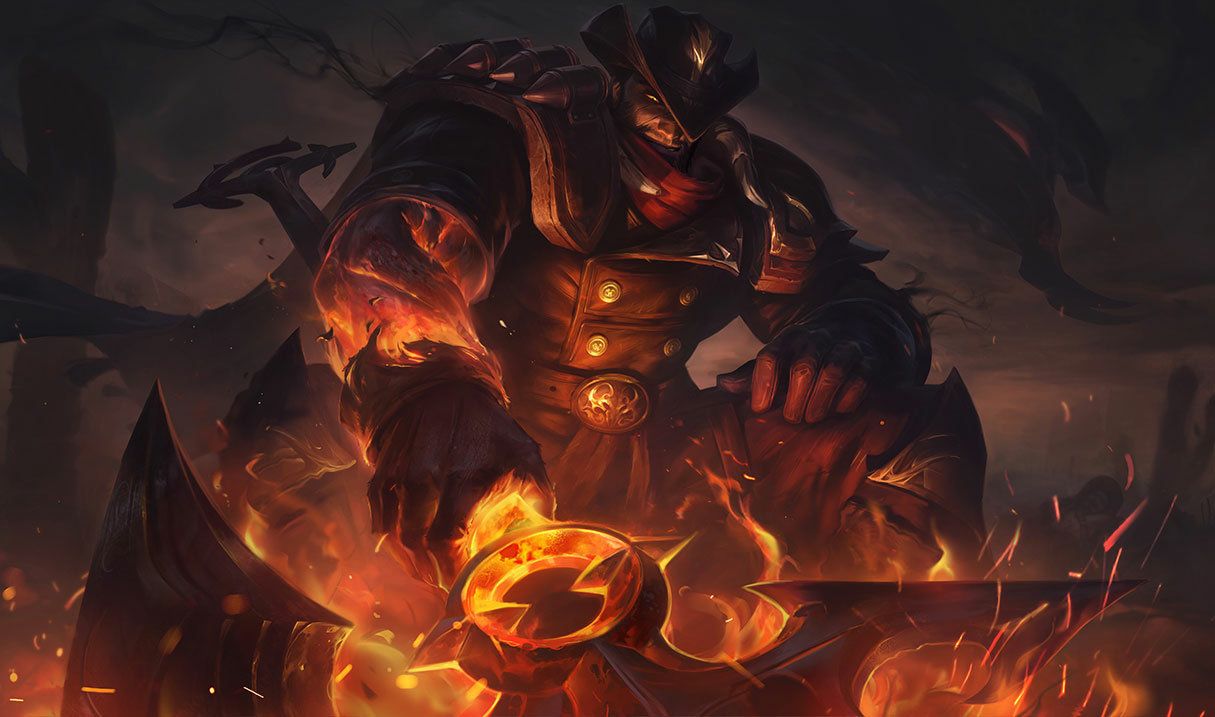 In LoL, tanks don't only fill the role of being able to soak up as much damage as possible. They often have substantial crowd control or damage-dealing abilities that make them important targets for the enemy team to consider. If tanks did nothing but soak up damage, they would be ignored by the opposing team during team fights and would therefore be useless. Many tank abilities scale with armor or max health.
There are currently 28 tank champions in League of Legends. The full list of LoL champions that are tanks includes:
Alistar
Amumu
Blitzcrank
Braum
Cho'Gath
Mundo
Galio
Garen
Gragas
Leona
Malphite
Maokai
Nautilus
Nunu & Willump
Ornn
Poppy
Rakan
Rammus
Rell
Sejuani
Shen
Singed
Sion
Skarner
Tahm Kench
Taric
Thresh
Zac
In LoL, there are both damage-dealing mages and controller/support mages. We've grouped both into one category here, as there is a lot of overlap between the two. Mages utilize their abilities over their physical attacks to turn the tide of battle.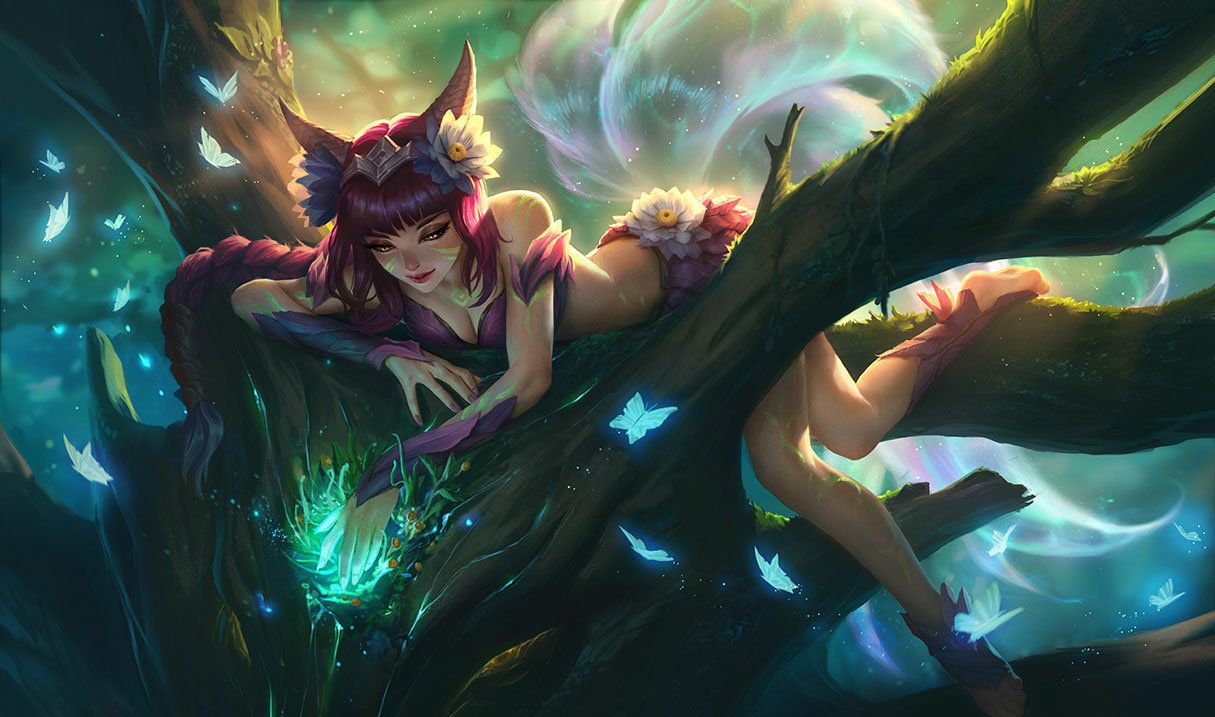 The complete list of champions in LoL that are mages includes:
Ahri
Anivia
Annie
Aurelion Sol
Azir
Bard
Brand
Cassiopeia
Fiddlesticks
Heimerdinger
Ivern
Janna
Karma
Karthus
Kennen
Lissandra
Lulu
Lux
Malzahar
Mordekaiser
Morgana
Nami
Neeko
Orianna
Rumble
Ryze
Seraphine
Sona
Soraka
Swain
Sylas
Syndra
Taliyah
Twisted Fate
Veigar
Vel'Koz
Viktor
Vladimir
Xerath
Yuumi
Ziggs
Zilean
Zoe
Zyra
Marksmen champions usually fill the ad carry role, where they must accumulate enough gold as quickly as possible to carry their team to victory in the mid-to-late game. Like assassin champions in LoL, marksmen deal massive damage very quickly; however, unlike assassins, they deal their damage from a distance. Marksmen are usually glass cannons; however, with life steal and other sustain items, they can be made much more resilient to damage. The list of 25 League of Legends champions that are marksmen includes:
Aphelios
Ashe
Caitlyn
Corki
Draven
Ezreal
Graves
Jhin
Jinx
Kai'Sa
Kalista
Kayle
Kindred
Kog'Maw
Lucian
Miss Fortune
Samira
Senna
Sivir
Teemo
Tristana
Twitch
Varus
Vayne
Xayah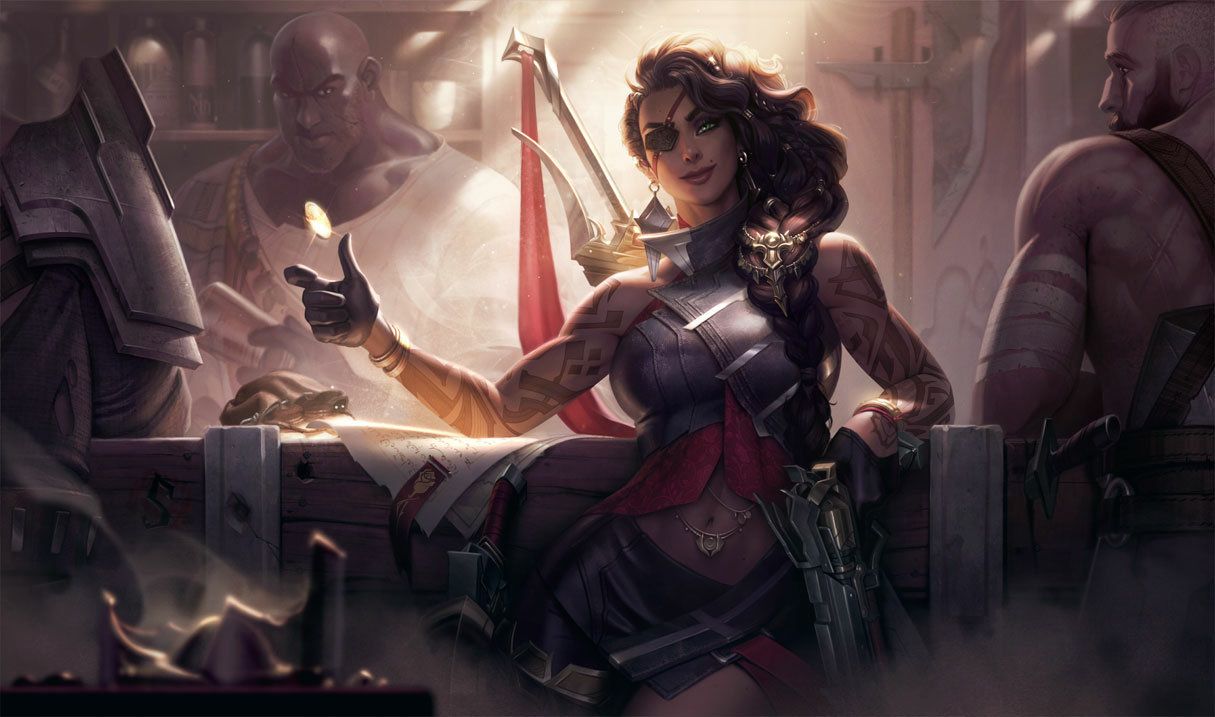 If you are looking for a great new champino to play in League of Legends but don't have enough in-game credits to buy one, check out our guide on how to get free champions in LoL.
If you have any questions or suggestions for more LoL themed content, please feel free to send us an email or comment below. See you on the Rift!
Images Courtesy of Riot Games.