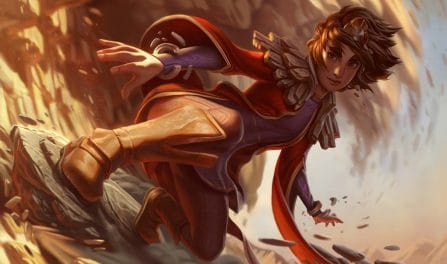 The Best Taliyah Runes, Items, and Advice to Dominate Your Competition
14,227 Taliyah Builds Analyzed
Best Items for Your

Taliyah

Build
The most critical items to include in your Taliyah build include: Luden's Tempest, Rabadon's Deathcap, Rylai's Crystal Scepter, and Morellonomicon. Moreover, similar to our rune setups, you can also find great, dedicated, Taliyah item builds below for the specific enemy team comp you are fighting in your current game. Players who added these pieces in their builds had a much higher winrate than players who went for other Taliyah builds.
Taliyah

Items to Defeat Focused Team Comps
Best

Taliyah

Runes for Your Next Build

Dark Harvest

Cheap Shot

Eyeball Collection

Ravenous Hunter

Triumph

Coup de Grace
If you are fighting a well-mixed enemy team comp, you should strongly consider getting Taliyah the Dark Harvest, Cheap Shot, Eyeball Collection, Ravenous Hunter, Triumph, and Coup de Grace runes. In recent matches, she won the greatest fraction of her matches when using these runes. Yet, if you are battling a more homogenous enemy team comp, such as an AP focused or a CC focused team, you should instead scrollbrowse a little down to use the best Taliyah runes to win your particular game.
Taliyah

Runes to Beat Dedicated Enemy Teams

Dark Harvest

Cheap Shot

Eyeball Collection

Relentless Hunter

Absolute Focus

Waterwalking
Guide to Playing with

Taliyah
Use Threaded Volley to harass the enemy in your lane and zone them out of farm.
Weaver's Wall is an incredible tool to get your around the map quickly and also to split up enemy teams. Perfect this tool!
Our Taliyah builds come from our analysis of 14,227 recently ranked Taliyah matches. Only the best win rate Taliyah builds that are also in common use are recommended by us. Since we have so many rounds in our dataset, we are sure that we can provide the highest quality builds for Taliyah to help ensure you win your next game!
Additionally, to view the top Taliyah build designed for a different skill rank, please select a different one from the dropdown above. The proposed Taliyah builds will update to capture that skill level's meta.