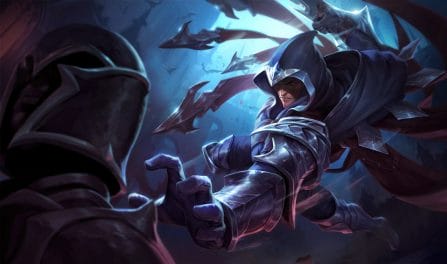 The Best Talon Runes, Items, and Advice to Dominate Your Competition
55,396 Talon Builds Analyzed
Best Items for Your

Talon

Build
The best items to incorporate into your Talon build include: Prowler's Claw, Sterak's Gage, Youmuu's Ghostblade, and Edge of Night. Moreover, as with our rune setups, you can also find great, focused, Talon item builds further down for the specific enemy team composition you are facing in your ongoing match. Those who added these items in their builds had a higher win rate than players who went for other builds for Talon.
Talon

Items to Defeat Focused Team Comps
Best

Talon

Runes for Your Next Build

Conqueror

Triumph

Legend: Alacrity

Coup de Grace

Nimbus Cloak

Celerity
If you are battling a varied enemy team composition, you should strongly consider getting him the Conqueror, Triumph, Legend: Alacrity, Coup de Grace, Nimbus Cloak, and Celerity runes. In recent games, he won the greatest fraction of his games when using these runes. However, if you are battling a more homogenous enemy team comp, such as an AD focused or a crowd control focused team, you should instead scrollbrowse a little below to use the best Talon runes to win your particular round.
Talon

Runes to Beat Dedicated Enemy Teams

Conqueror

Triumph

Legend: Tenacity

Coup de Grace

Taste of Blood

Relentless Hunter
Guide to Playing with

Talon
Talin excels in the early to mid game, but falls off late. Try to coordinate with your team to gank effectively early and end the game quick.
A good early game combo to harass the enemy is Rake and Noxian Diplomacy.
Talon can also spam his abilities to prevent enemy champions from getting farm early game. This gives your team a significant advantage in ensuing team fights.
Talon can escape easily by jumping over obstacles. He's one of the hardest champions to chase down. Include some movement speed increase in your LoL Talon build in order to make sure you can get to a wall to hop over when you want to. Movement speed will also help you position your Ult well when surprising your enemies.
Our Talon builds come out of our analysis of 55,396 recently ranked Talon matches. Only the best winrate Talon builds that are also commonly used are suggested by us. Since we have so many rounds in our dataset, we are quite confident that we can generate the highest quality builds for Talon to help ensure you win your next round!
Additionally, to view Talon builds specific to a unique division, choose a different rank from the dropdown menu found above. In that case, the proposed Talon build given will be based on that division's meta gameplay.