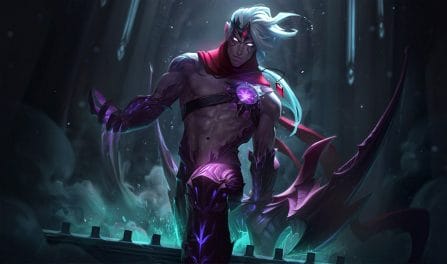 The Best Varus Runes, Items, and Advice to Dominate Your Competition
88,054 Varus Builds Analyzed
Best Items for Your

Varus

Build
The best items to incorporate into your Varus build are: Immortal Shieldbow, Guardian Angel, Guinsoo's Rageblade, and Blade of The Ruined King. Yet, similar to our rune advice, you can also find quality, focused, Varus item builds further down for the specific enemy team comp you are playing in your current match. Players who added these items in their setups had a much higher win rate than players who utilized other Varus builds.
Varus

Items to Defeat Focused Team Comps
Best

Varus

Runes for Your Next Build

Hail of Blades

Cheap Shot

Eyeball Collection

Ravenous Hunter

Triumph

Cut Down
If you are fighting a well-mixed enemy team comp, you should strongly consider getting him the Hail of Blades, Cheap Shot, Eyeball Collection, Ravenous Hunter, Triumph, and Cut Down runes. In recent games, he won the greatest percentage of his games when using these runes. However, if you are fighting a more single focused enemy team comp, such as an AD heavy or a crowd control centric team, you should instead look further down to use the best Varus runes to defeat your particular combination of foes.
Varus

Runes to Beat Dedicated Enemy Teams

Press the Attack

Presence of Mind

Legend: Alacrity

Coup de Grace

Taste of Blood

Ravenous Hunter
Guide to Playing with

Varus
Piercing Arrow can be used to last hit minions and harass enemy champions, hold it down longer for more range and power.
Living Vengeance means you attack faster after killing something; last hit minions constantly to keep your attack speed up.
Practice Piercing Arrow until you're a pro. Charging it out of enemy vision (such as while coming back to lane or from the brush) can help you score a hit.
We set our Varus build suggestions by examining 88,054 recently ranked LoL games with him selected. We only advise the highest winrate Varus builds that have been built by ranked League players enough times for us to suggest them. With so many games in our data, we are very confident in our provided builds.
Additionally, to see Varus builds tailored to a unique division, pick a different division from the dropdown menu located above. If you select a different division, the proposed Varus build given will reflect that division's meta game.