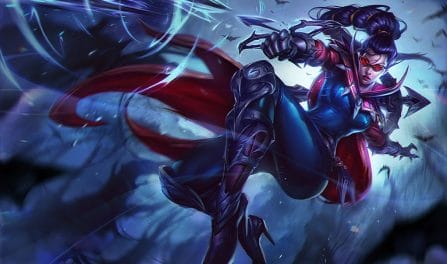 The Best Vayne Runes, Items, and Advice to Dominate Your Competition
217,029 Vayne Builds Analyzed
Best Items for Your

Vayne

Build
The best items to use in your Vayne build are: Immortal Shieldbow, Infinity Edge, Bloodthirster, and Rapid Firecannon. Additionally, like our rune suggestions, you can also get quality, dedicated, Vayne item builds below for the specific enemy team comp you are playing in your ongoing match. Those who included these pieces in their builds had a better win rate than those who used other builds for Vayne.
Vayne

Items to Defeat Focused Team Comps
Best

Vayne

Runes for Your Next Build

Lethal Tempo

Triumph

Legend: Alacrity

Coup de Grace

Gathering Storm

Celerity
If you are fighting a well-mixed enemy team comp, you should really consider grabbing her the Lethal Tempo, Triumph, Legend: Alacrity, Coup de Grace, Gathering Storm, and Celerity runes. In recent games, she won the largest fraction of her games when using these runes. However, if you are fighting a more single focused enemy team comp, such as an AP heavy or a crowd control heavy team, you should instead scrollbrowse a little below to use the best Vayne runes to defeat your particular combination of foes.
Vayne

Runes to Beat Dedicated Enemy Teams

Hail of Blades

Taste of Blood

Eyeball Collection

Ravenous Hunter

Triumph

Coup de Grace
Guide to Playing with

Vayne
Target Condemn such that the enemy champion is pinned against a wall. Use this during teamfights to focus down an enemy.
Vayne is very squishy; it's important to be cautious early on and farm up items as fast as possible to help the team later.
Vayne's true damage absolutely shreds enemy tanks. In the late game, she's can take just about any champ down, quickly.
Practice your positioning. Try to keep your enemy between yourself and a wall to ensure that Condemn can stun them. Doing so can prevent the enemy from being able to engage you.
We set our Vayne build suggestions by examining 217,029 recently ranked League of Legends rounds with her in them. We only propose the highest winrate Vayne builds that were built by ranked League players enough times for us to propose them. With so many games in our data, we are quite confident in our suggested builds.
Additionally, to view the best Vayne build designed for a different skill rank, you can choose a different skill tier from the dropdown above. The calculated Vayne builds will update to capture that division's meta.